These guys are just chilling in the ring... little did they know they would be a part of the show...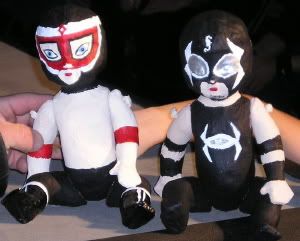 Reunited with his son, El Generico took an immediate love to his baby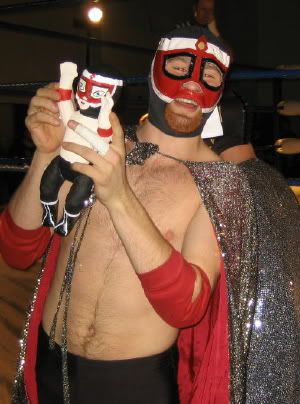 One word...."surprise!"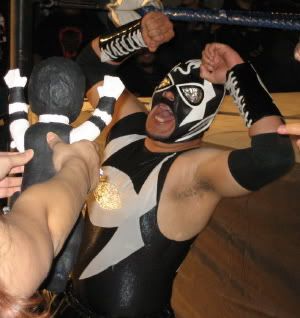 Arch rivals... the face off: El Generico VS Nemesis
Anyways, hope you like these little guys, they were diligently painted by one of your loyal fans, hand crafted in Mexico, and transported in a crazy Matrix in rush hour traffic. All for the love of PWG.
Anyone know where you can get paper mache/pinata dolls?